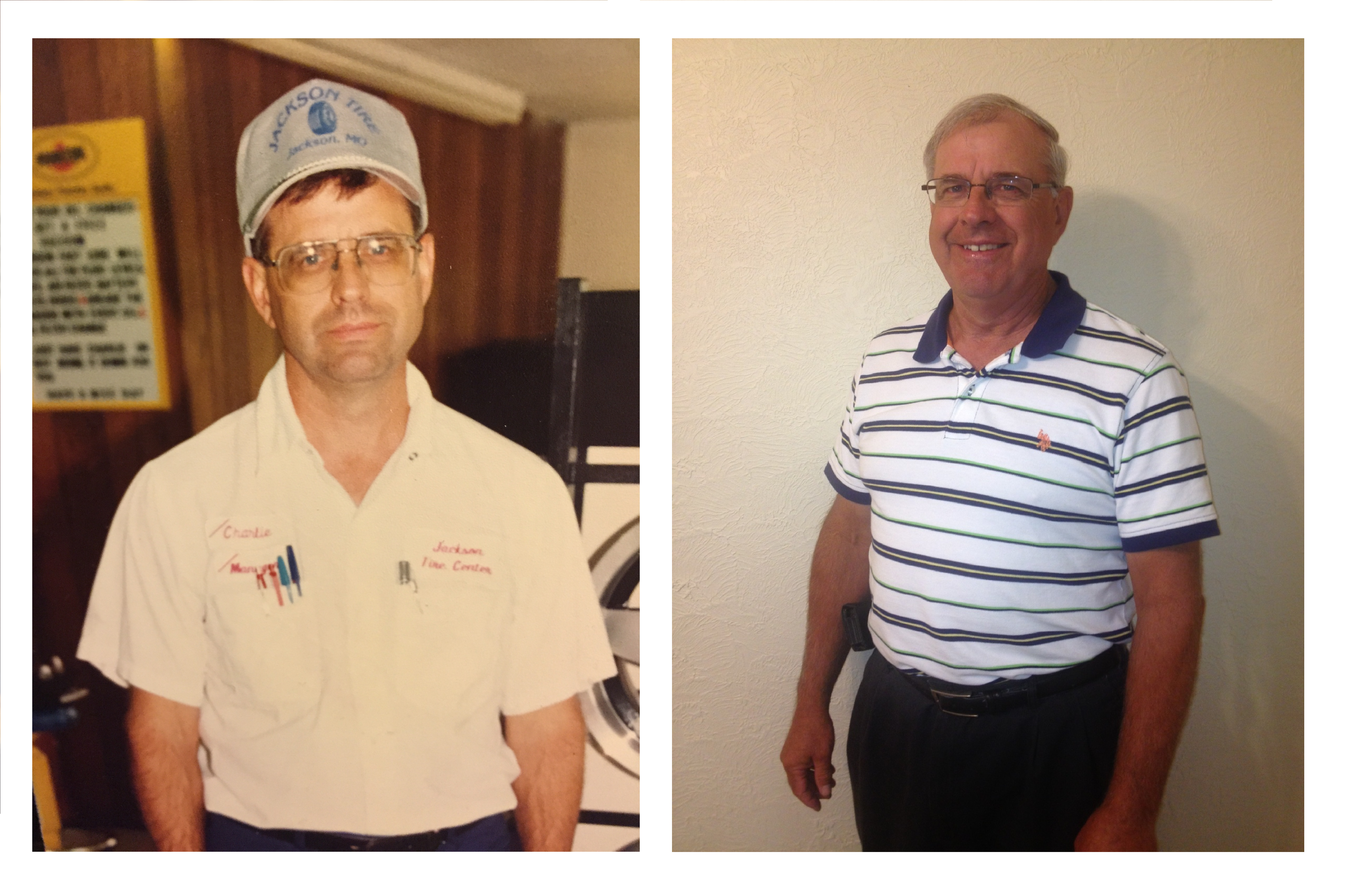 Charlie Glueck, founder of Charlie's Fast Lube then and now.
Yes, there's really a Charlie.
Charlie's Fast Lube was started by Charlie Glueck, who has been in the lube and automotive business for nearly 40 years. He started in the quick lube business when it was in its infancy. When he contacted Pennzoil to check into the business they said it would never work in such a small market.
Well, it did work and the rest is history.
He now owns eleven stores in Southeast Missouri and Southern Illinois. Seven Charlie's Fast Lubes and four tire centers: Jackson Tire and Plaza Tire Service. Charlie has always been on the cutting edge of the business bringing in the latest ideas and seeing them through. He watches the trends and is willing to try new things to secure future success.
From full service oil changes to fluid services we are committed to keeping your vehicle running better, longer!
We offer comprehensive oil change services designed to get you back on the road quickly and affordably. We service all makes & models, foreign and domestic, cars & trucks. We also specialize in preventative maintenance services and have highly qualified technicians to assist you with your auto services needs. Don't forget to sign up for our monthly eSpecial offers, exclusive deals for our email customers only.

Looking for a Quick Quote for your auto service needs? Simply fill out the Quick Quote form and one of our technicians will get back to you within 24 hours. Thank you and we look forward to servicing your car or truck!